Home
»
Appliance Service Software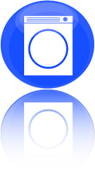 Appliance Service Software
Broken dishwashers, fridges on the blink, washers that don't wash and dryers that don't dry and where is everyone? Only we at Bitochon Technology can help you with our Service Dispatch Software package. It's the one place to keep track of all the things you need to successfully run your business. You will now be able to track and manage your Appliance Service business with ease and less stress.

Our software system is able to handle job estimates, scheduling, work orders, invoicing, Accounts Receivable, and Accounts Payable. The fully web based system keeps you in touch from everywhere. Go on vacation with a clear head, just log on and check on how things are running. Our build in GPS tracking system allows you to keep track of all employee locations.

Why not take advantage of a free tour of our easy to use software package. You will be suprised at how easy it is to use, barely know how to turn on the computer, not a problem. Learning to use the software is easy,and no special training is necessary.