Home
»
Logistics Software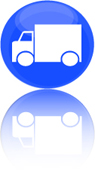 Logistics Software
Where is Everyone? Who knows? Now you can be in the know and really know it all! Wondering how? With Service Dispatch Software, the software package to keep track of every move your employees make and every penny owned to you. So lets keep on rolling and I will tell you how.

The Service Dispatch Software package allows you to have one place for all the things you need to track and manage your Logistics business. Our system can handle new job estimates, scheduling of jobs, work orders, invoicing, Accounts Receivable, and Accounts Payable. Our package is completely web based which allows access no matter where you are. This along with our built in GPS tracking system keeps your employees at your fingertips.

Your free tour of the software awaits you. Let us show you how easy it is to navigate through your day with no special computer knowledge or training.