Home
»
Facility Management Software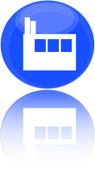 Facility Management Software
The Service Dispatch Software system is here for you, facility owners. You will no longer have to wonder where everyone is and what they are doing. Service Dispatch is the one place for all the things you need to track and manage your Facility Management business.

Our custom designed system can handle all work scheduling,estimates for future jobs, work orders for each employee, invoicing, Accounts Receivable, Accounts Payable and for your convience is fully web based. For those of you who are not computer savy, don't let the phrase web baaed scare you. It just makes access to the software easier from where ever you happen to be and we have made it so easy to navigate you will not need any special computer knowledge. This full service package also contains a great GPS tracking system for you to be able to keep track of all your employees.

Don't delay, call now for your free tour of Service Dispatch, see how easy it really is. Let us show you how to keep track of all your facilities and employees.