Home
»
Field Service Software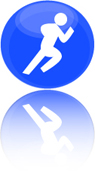 Field Service Software
Do you own a business that finds your employees out in the field on a day to day basis? Do you always know where they are? Can you find them quickly? Stop ripping your hair out and jumping up and down! Service dispatch is here! It is the one place for all the things you need to track and manage your Field Service business.

Our system, Service Dispatch is an easy to use software package that can handle future job estimates, scheduling, work orders, invoicing, Accounts Receivable, and Accounts Payable. This software package is easy to navigate and usable without special computer training or courses to take and is fully web based. Let's not forget our already installed GPS tracing system to help you keep track of all your employees at all times. What a relief!

So take a seat, relax and give us a call for your free tour of the Service Dispatch Software package. We're waiting to show you how to make your business easier to run and possible grow.