Home
»
Home Healthcare Software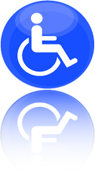 Home Healthcare Software
One nurse is visiting one home, another nurse is visiting another home, and where are all your aids, who knows, probably not you. If your process of scheduling your employees is working in a confused and unorganized manner you need help. That help is right at your fingertips with Service Dispatch Software. It's just the one place for all the things you need to track and manage your Home Healthcare business in an easy and confortable way.

Our system is affordable and can handle all new job estimates, scheduling of employee appointments, work orders, invoicing, Accounts Receivable, and Accounts Payable. Because our system is fully web based, you are able to stay intouch no matter where you are. The up to date Service Dispatch GPS tracking system will allow you to keep track of all employee locations. This is a very beneficial tool to have in an emergency!

Put your worries out in the garbage and take your free tour without delay, make your work day easier-you might even find some spare time!