Home
»
Management Property Software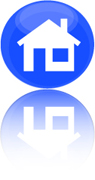 Management Property Software
Property Managers take heed! Bitochon Technologies has created for you an easy to use software package for all your management needs. The Service Dispatch Software package now allows you a means to organize your daily routine. The web based software package gives you the ability to manage your Property Management business on a daily bases.

Our system can handle scheduling, work orders, invoicing, Accounts Receivable, and Accounts Payable. The GPS Tracking system allows you to keep track of all your employees no matter where you are. When taking a tour of the software you will see how easy it is to navigate and no special computer knowledge is necessary.

Keeping track of the properties you manage and where your employees are has now become like a dream come true. What will you do with all your spare time?