Home
»
Courier Dispatch Software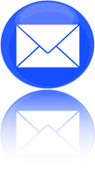 Courier Dispatch Software
Attention all courier services! Do you have messengers on foot, cars on the road, bikes on the sidewalks, employees in the office? Is keeping track of them getting to be too much? Well sit up and pay attention! Your troubles can be over right now with the Service Dispatch Software package. This is the one place for all the things you need to track and manage your Courier Service business.

Our system is able to handle job scheduling, future work estimates, work orders, invoicing, Accounts Receivable, and Accounts Payable. This fully web based system gives you the opportunity to be in touch no matter where you find yourself. Keep track with those employees on foot, in cars, or on bikes, with the unique built in GPS tracking system.

Don't let your important delivery's go astray and land with your competitor, call today for a free tour of our software. See how easy it is to understand and use with no special computer training necessary.