Home
»
Electrical Contractor Software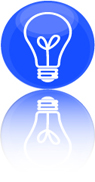 Electrical Contractor Software
Are your wires all twisted, are the switches turned off because of the mess in your office? The one place for all the electrical business needs to track and manage your Electrical Contractor business is contained in our Service Dispatch Software package.

Our system can handle scheduling, work orders, invoicing, Accounts Receivable, Accounts Payable and is fully web based. Now you can enjoy the knowledge of knowing the location of every employee with out GPS tracking system.

Service Dispatch Software is your answer to business organization, which can lead to more jobs and business expansion. Now you can keep all notes and business information at your fingertips instead of all over the office and in many drawers. Your estimates are handy and can easily be converted into work orders and printed out to give to employees. Your job is done, just print your invoice and drop it into the mail. Take your free tour and let us show you how easy it is to use Service Dispatch.