Home
»
Fleet Management Software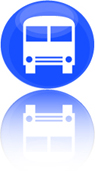 Fleet Management Software
Does your pick up and delivery service have more that one truck? Do you always know where they all are? Good News! All the trucks can now keep rolling on an even keel with Service Dispatch Software, the one place for all the things you need to track and manage your Fleet business.

The custom designed system can easily handle future job estimates, each employees work schedule for today and in the future, work orders, invoicing, Accounts Receivable,and Accounts Payable. Sometimes wonder where a driver might be? You can now put that worry aside with our GPS tracking system. Our system is fully web based and you can stay in touch from anywhere.

Why not take a ride into an easy future with our software package. Traveling through the system is easy and no computer training is necessary. Call today and take a ride with us and get your free software tour, we are waiting to hear from you.