Home
»
Tree Service Software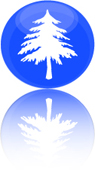 Tree Service Software
Are the leaves and branches falling all over you? Feel like you need to cut through all the muck to get your business in order? Well the one place for all the things you need to track and manage your Tree Service business is right at your fingertips with Service Dispatch Software.

Our system can handle scheduling,work orders, invoicing, Accounts Receivable, Accounts Payable and is fully web based. You can now keep track of all your employees and knowing just where to find them with our GPS tracking system which allows you to take care of all emergiencies.

Once you realize how easy our system is to navagate, you will realize anyone can use it with limited training, therefore there are no special employees needed. Why not take your free tour through our system today. Let us show you how to grind up all the falling branches of confusion!