Home
»
Plumbing Service Software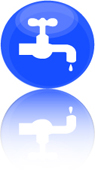 Plumbing Service Software
Is your office starting to look as messy as stuffed pipes? Are all your notes and job estimates jamed up in your desk drawers? Would you like to access to your Plumbing Service's records from anywhere you have an internet signal - even on your mobile device? Well get out the plunger, unklog your office and get organized with Service Dispatch Software.

The Service Dispatch system can handle all your scheduling, work orders, invoicing, Accounts Receivable, Accounts Payable and is fully web based. There is no special training necessary and no need for a special person to do the work. Your job estimates can now become work orders with the click of a key. Our state of the art GPS tracking system allows you to know the location of all employees at all times.

Call today and take your free tour of the Service Dispatch Software Package. See how easy our system is to navigate and how to take away the stress of being on track.