Home
»
Taxi Dispatch Software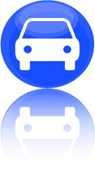 Taxi Dispatch Software
Don't be stuck on the heavy traffic highway of business, keep organized records for your Taxi Dispatch Service.

You can now have the ability to locate your drivers and cars via GPS tracking anytime from any internet access point such as your office, your home or your mobile device. There never has to be any lost calls or revenue. Why not check out our easy to use accounts payable and accounts receivable for accurate record keeping. Software that is easy to navagate and allows you easy access can assist in the organizatiion of your taxi service.

This web based software is accessable through your Internet Carrier, so there is no need for expensive connections or a special network technician. Visit Service Dispatchnow and see how your daily business tranactions can be made easier.